Stragility, LLC is a strategic planning and execution services firm that helps forward-thinking leaders achieve traction in their business by focusing on strategy execution, market research, and talent solutions.
Strategic Planning and Execution
Turn Your Plan Into Action
To achieve the next level of success, we combine foundational best practices with strategic guidance, forward-thinking planning, and accountable execution.
Market Research and Analysis
Drive Forward with Confidence
In order to find where you are going, you first have to know where you are.
TALENT STRATEGIES AND SOLUTIONS
Talent as a Competitive Differentiator
Talent strategies generate results by placing the right people, with the right skills, in the right roles, at the right time, both now and in the future.
The Core Experience
3 Focused Steps to Succeed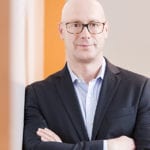 We hired Stragility to help us better articulate our core values and focus on elements of our company strategy.  Through a multi-step process, the Stragility team worked with the CEO and the executive team to hone in on key objectives and reinforce a culture of accountability around those objectives.

We have seen a significant ROI since our Stragility engagement. The development of short and long-term objectives has led to higher margins and more revenue. By isolating the objectives we have also isolated their impact allowing for more effective decision making and most importantly results.

From our experience, we would easily recommend working with Stragility.