STRAGILITY ORGANIZATIONAL ASSESSMENT
Assess the strength of your business with our Organizational Assessment tool.
WITHOUT A CLEAR PICTURE, YOU'LL NEVER KNOW WHERE YOU'RE GOING.
Most business owners and leadership teams run into the same problems over and over again, but never know exactly how to stop them. Our Organizational Assessment tool helps you find your strengths and weaknesses so you can start solving your problems and prevent them from occurring in the future.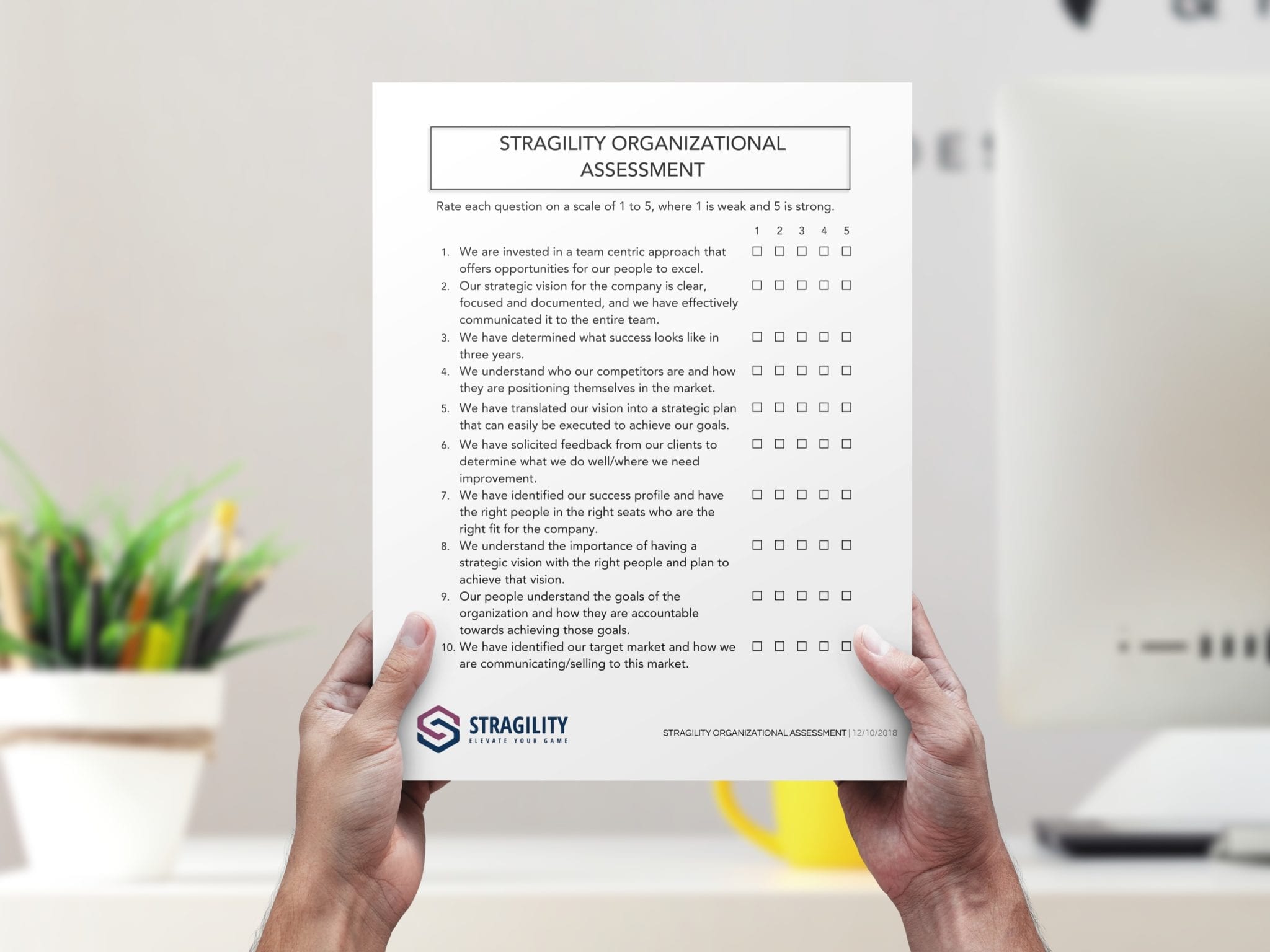 STOP GUESSING, START ADDRESSING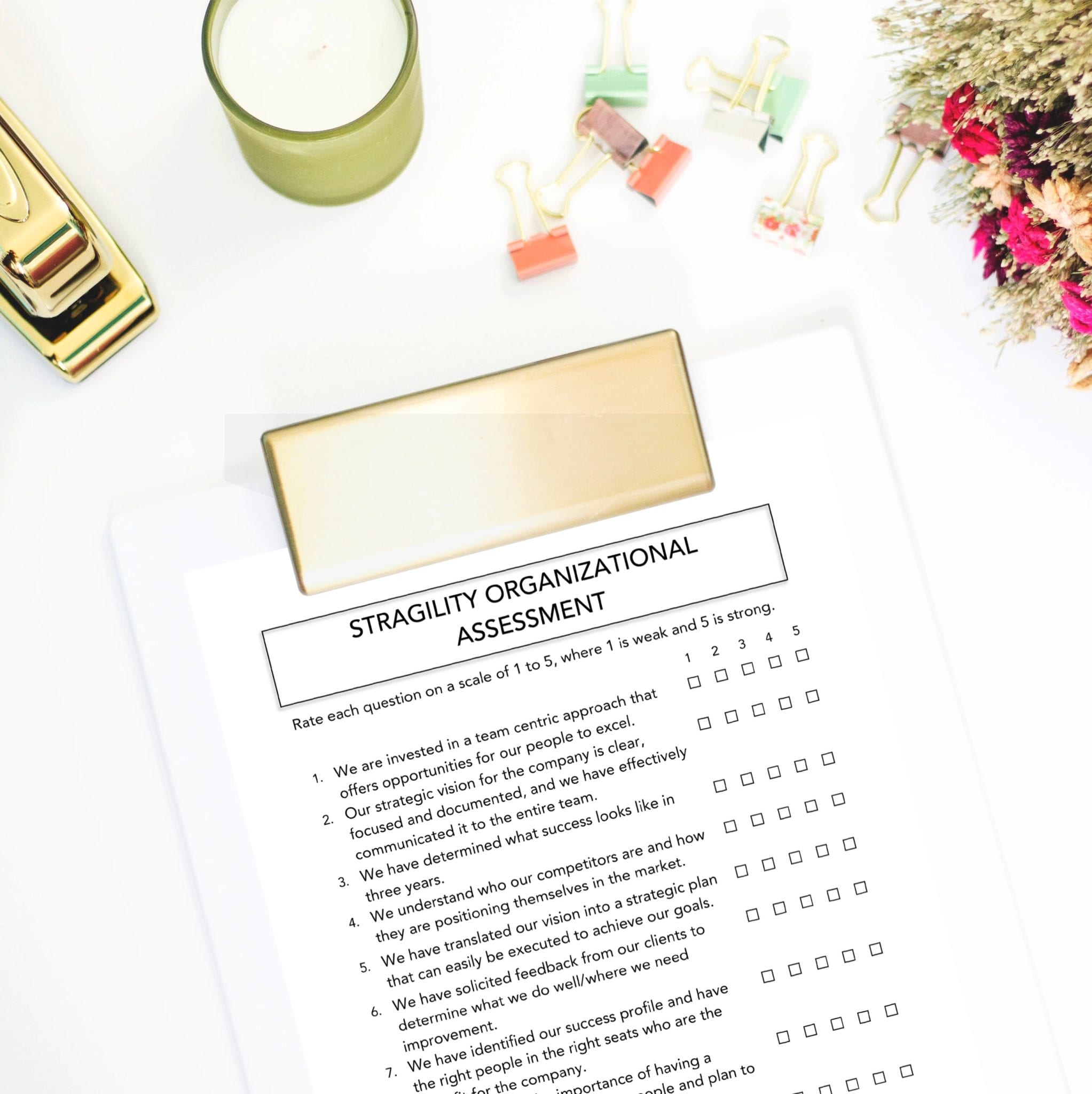 Take the Organizational Assessment